Cruise Booking Engine System | Cruise Booking Engine Software
Planning to make the most out of your cruise booking application? Our industry leading cruise booking engine will help you to add value to your business.
Cruise Booking Engine
Designed to increase revenues while it automates processes, Trans India Technologies Cruise Booking Engine reduces the amount of time and effort required to complete a cruise booking. This online booking engine includes a vast amount cruise line, cruise ship and cabin descriptions linked to media files & rich content such as cabin photos, ship images and deck plans to assist in the shopping process.
Hosted by Trans India Technologies, this Online Booking Engine's headers, footers and style sheets are easily customized to provide a seamless online experience. Complete private label versions are also supported where Trans India Technologies can change the complete layout to meet specific requirements. The application even uses innovative responsive technology that automatically adjusts the display layout based on the type of device used to access the application.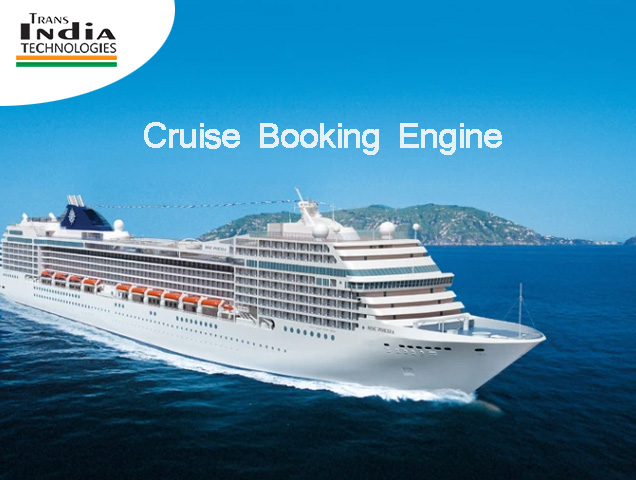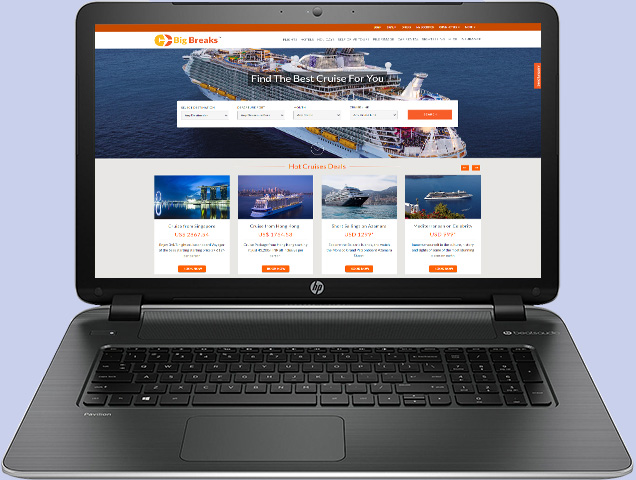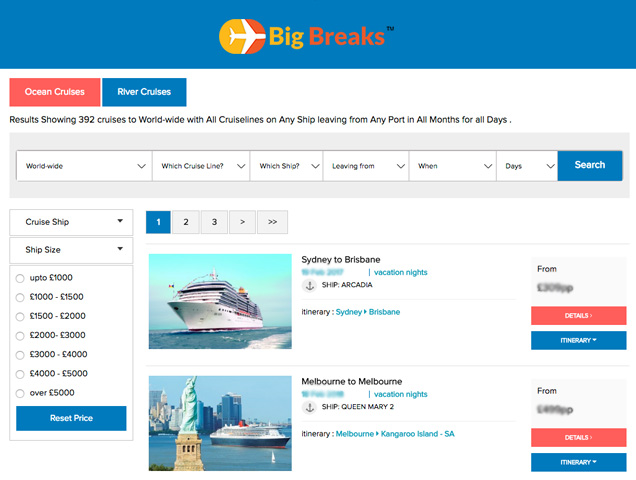 Top Features Of Cruise Booking Engine
Advanced cruise search algorithm
Instant online cruise booking
Virtual 360° ship tours, deck plans and cabin layout
Driving directions and travel tips
Facts about destinations and ports of call
Search And Compare Capability
Trans India Technologies Cruise Portal
Trans India Technologies is the leading travel technology company to developing an advanced cruise booking engine for consumer and OTA websites. We provide cruise booking engine with complete inventory to the travel agents and travel companies globally. We offer multiple product bookings through single system to easily manage inventory levels, fare codes, taxes and channel partners through one dashboard custom made for cruise industry. Our advanced cruise booking engine provide a tight and seamless integration that no other platform on the market can provide. Our cruise booking engine enables cruise providers at single platform where they can access Cruise API to do easy online bookings of cruises. The API is a connection between the cruise line operators and online travel agencies where these Online Travel Agencies (OTAs) can view their live, real time inventory and availability when accessing cruise booking software. We provide cruise booking engine to travel agents, tour operators and end user to search and book the cruise deals online. It can be connected with overall inventory of cruise suppliers (like MSC, Princess and Carnival) to travel agents and tour operators in the form of cruise XML. We provide travel software with integrated services. We deliver value-added products offering to customers by employing our dedicated cruise loading module.
As one of the industry pioneers of cruise booking technology, we offer several products to the cruise industry including a next-generation booking system, designed to address the current and emerging needs of the cruise industry in every regard. We are experts in creating robust business solutions designed to deliver maximum business advantages at exceptionally competitive prices. We have a deep understanding of what our clients will need when they talk to us about the potential to make their business more efficient. We team up with our clients to offer the most-effective cruise booking solutions that integrate with travel portal development for your digital booking and sales outlet. Our software engineers will work closely with you to decipher your exact requirements for the cruise system that provides rich functionality on a user-friendly interface. We can integrate a range of bespoke functionality and features to support your key business processes. Through our industry-leading cruise booking engine, we offer end-to-end solution for managing its cruise bookings more efficiently. As specialists in cruise booking engine, we combine innovative products, superior quality data, and high-touch service. We have helped cruise companies globally achieve a significant online presence by providing state-of-the-art, mobile enabled e-commerce platforms with their own branding, diverse content and access to worldwide inventory.
Trans India Technologies is an leading cruise booking engine development company. Our web based B2B, B2C and B2B2C Cruise booking engine designed to automate processes, increase revenues and reduce the time and effort required to complete a cruise booking. Our Cruise Booking Engine allows agents to examine for a set of cruises and destinations based on a rich set of search criteria and then book a cruise online. We integrate services from scalable cruise booking engine to the advanced multi-search options together with cancel and refund option, all under one roof. Our solutions are mutually supportive and integrated seamlessly to maximize revenue for your cruise and help you know, acquire, convert and retain guests. We offer innovative, cloud-based and data-driven solutions that help cruise agents around the world to maximize revenue. We understand that every client has a unique set of requirement and we are capable of crafting web strategies to meet the exact needs. We use the latest technologies to deliver cruise website functionality and help our clients become independent in maintaining content on their own. We are proud and fortunate to have long-lasting clients who have believed in our capability to help them grow. We are complete solution provider can redesign your business to new heights, from the beginning to its final destination we can handle each and every task. Our mission is to offer our customers a unique blend of superior quality products in the most attractive manner.
Trans India Technologies is the market-leading provider of cruise package technology. We provide the most dynamic and robust cruise booking engine available in the travel industry. At Trans India Technologies, we strive for innovation that can enable cruise companies to provide a tailored experience capable of adapting to their customers' expectations. Trans India Technologies is known for providing feature-packed cruise booking website development services. We utilize in-depth technical expertise to help upgrade your travel website and business operations and redefine product value with modern software and innovation. We help make your travel business agile, digitally-backed and ultimately more effective. Inspired by new trending technologies, we are driven towards providing the best-in-class services to clients. Our cruise solution combines experience with technology to give the best to its clients. It implements tried and tested methodologies and models that are continuously upgraded for better performance. We offer a complete cruise booking solution with outstanding features and support to handle your every day to day business challenges. We have helped cruise operators across the globe streamline their business with an enhanced online presence, dedicated e-booking engine and analytical tools that yield a measurable value for businesses with a distinguished increase in revenue. We bring together the unmatched experience and rich capabilities in all industry sectors and our cruise booking services will help in accelerating innovation and enhancing the productivity of your organization.