Sightseeing Booking Engine | Sightseeing Booking Software Online
Our solution provides a very comprehensive system for landing service, sightseeing booking engine integrated with own contracted rates, XML API as well.
SightSeeing Booking Engine
You can make the day for your customer by making their sightseeing beautiful and remarkable by giving wide range of services to them. Providing sightseeing with best available resources, good transportation, good value for money, a valuable memories would make your existing customer and new customers comes to your portal again and again.
Trans India Technologies provides Booking Engine For SightSeeing Tours. With various language and multi-currency support, sightseeing tour operators of all types can now plug a totally customizable online ticketing engine into their own web site. You control your schedules, your tours, fares and extras – everything is at fingertip control.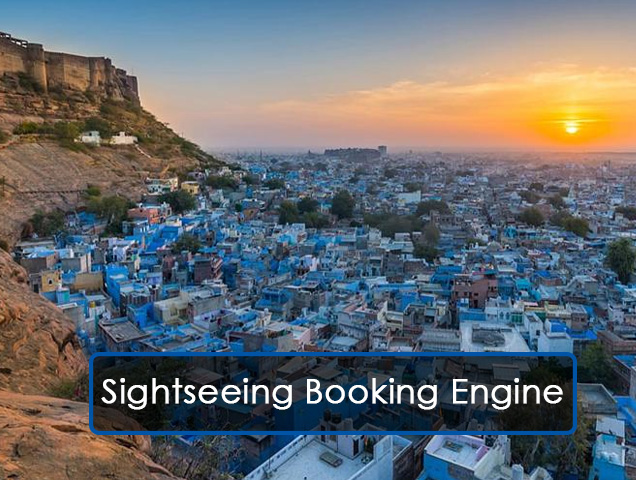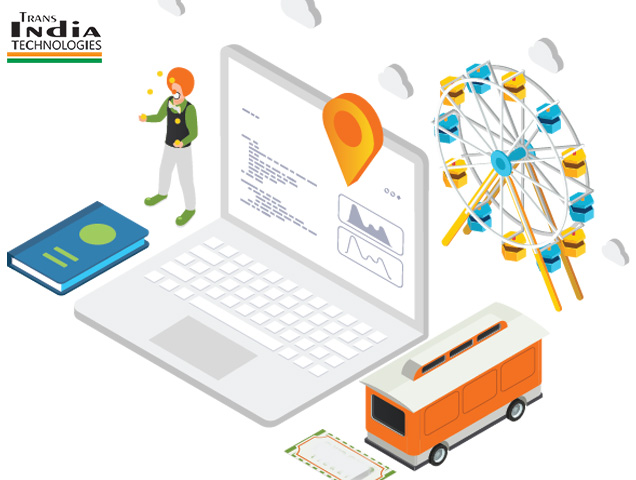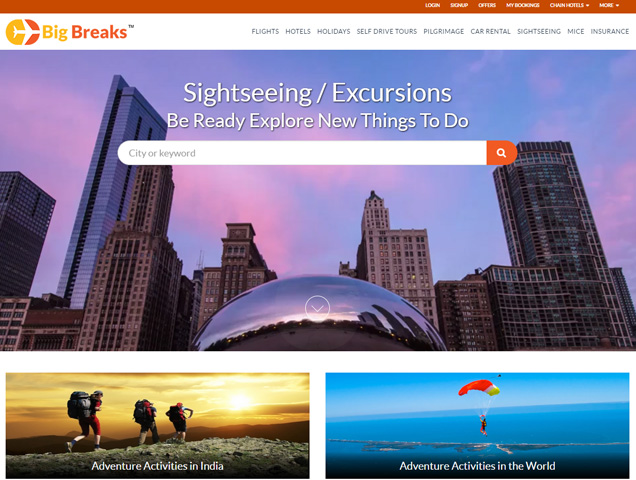 Top Features Of SightSeeing Booking Engine
Customizable and Responsive layout
Multicurrency search & booking available
Search with real time availability
Sightseeing details about each and every point included in sightseeing
Amendments & Cancellation of bookings
Apply discount and offers
Auto email & SMS alerts for booking confirmation.
Email vouchers & invoice for bookings
Manage multiple XML suppliers at same time
Sightseeing Booking Engine For Tour Operator And Travel Agents
Sightseeing is an essential aspect of the hospitality and travel industry. This makes the whole process worthier and more meaningful. Being one of the leading providers of Sightseeing Booking engine, Trans India Technologies serves top travel companies all over the world. We've collaborated with a lot of major brands and helped them expand tremendously.
Trans India Technologies is known for our online booking system for sightseeing. Our Sightseeing Booking Engine has been built with a motive to serve customers in the best possible way.
SightSeeing Booking Engine is a web-based booking engine connected to almost all of the world's providers that optimize inventory and rates for end-users and travel agencies.
The sightseeing feature of our travel booking engine offers a range of pre-bookable opportunities with a large amount of tour content. This makes it easier to choose to travel with the ease of selecting sightseeing products of your choice.
Our software makes customized tours easy with a complete itinerary in hand. Our Transfer and Sightseeing facility will enhance your offer and maximize the value of your booking.
You can make a day for your customers by making their sightseeing beautiful and remarkable by offering them a wide range of services. By selecting Trans India Technologies as your online travel plateform provider, you can extend your online travel booking operations considerably and generate income up to many times more revenue than you do now.
Trans India Technologies has developed the most sophisticated and intuitive Sightseeing Booking Engine in the world to handle services, schedules, inventory, tariffs, and fare rules.