Flight Booking Engine | Airline Reservation Software/System
An effective online flight booking engine is important for better management and consistency in the operation of the airline industry to meet every possible need.
How It Work
Whether you want to create a flight booking website or app from scratch or add new features and possibilities in your app, flight booking is a powerful functionality that can boost your bottom line and give your users a complete end-to-end experience. Below, we'll outline the overall booking flow and the role of each step in the process.
1. Search flights

2. Get final price

3. Complete booking

4. Issue a ticket
One Flight Booking Engine to fit any device
Available on both web and mobile (responsive and native app)

Supports multiple sales channels - B2C, B2B, B2B2C, B2E and Corporate

Extensive reports for tracking and accounting reconciliation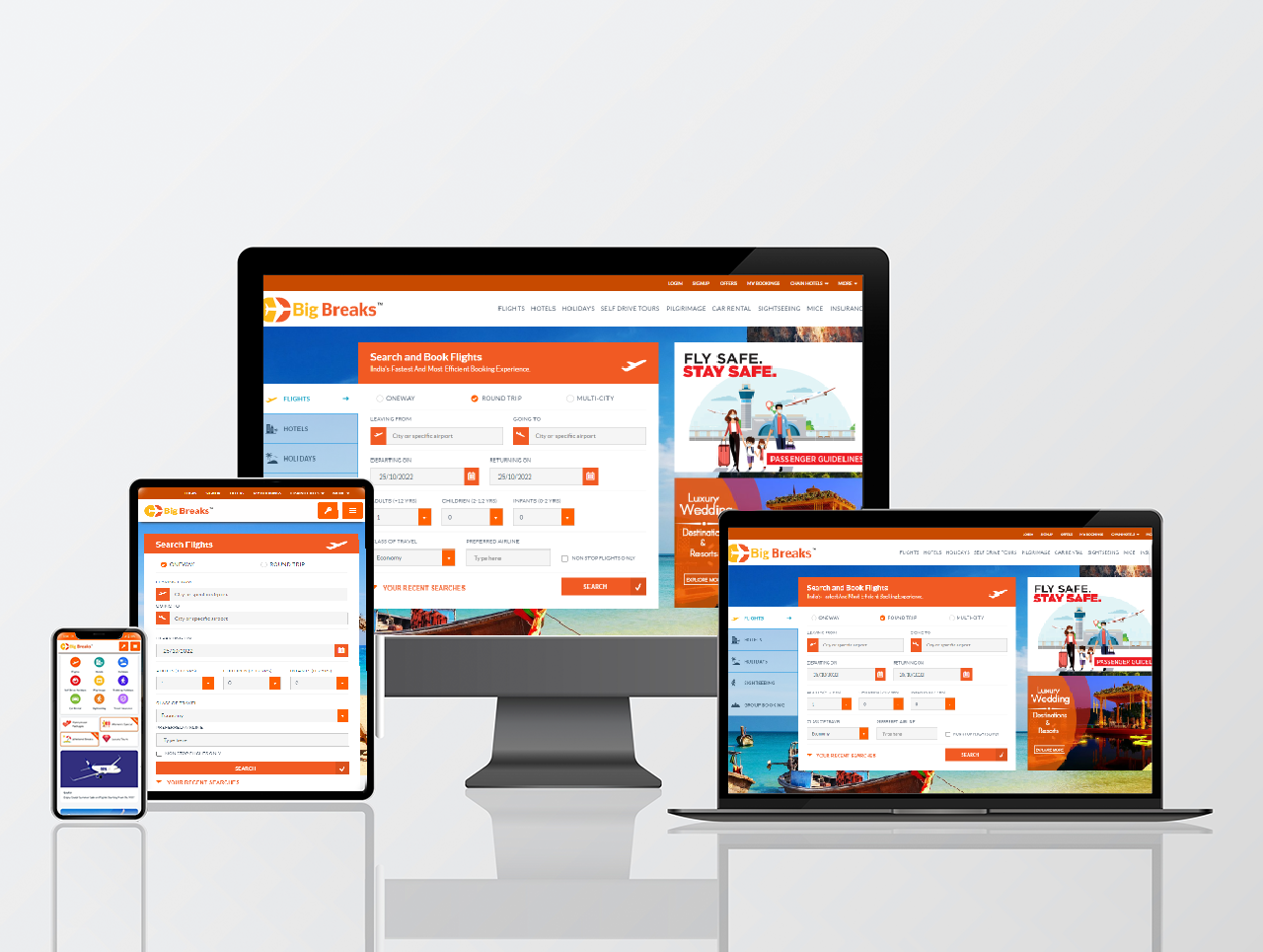 Provide your clients Multiple Search Options
Multiple trip options including single trip, round-trip and multi-city trip

Search widget in different themes/layouts

Ability to search by airline and class of service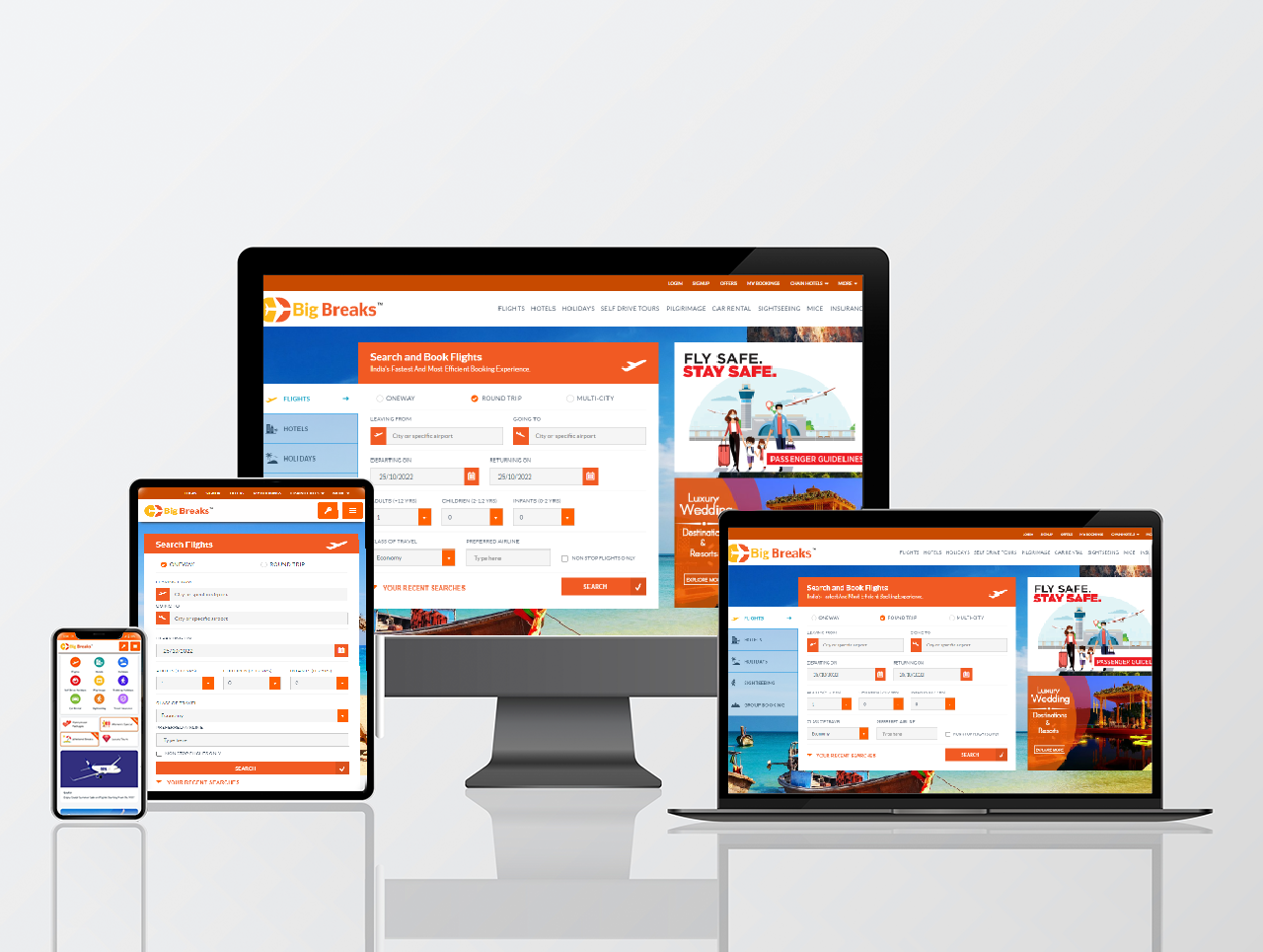 How Airline Reservation System Is Beneficial For Travel Business?
Airline Reservation System is complete airline quotation booking system helps airlines to distribute flight tickets online across multiple channels and optimize reservations for upcoming flights.
Airline reservation system helps travel companies to integrate all flight-related data into online portal to provide customer with wide variety of flight options with competitive flight fares.
Airline reservation system, also known as Flight Reservation System is complete airline reservation software solution integrate GDS/Flight XML services in travel agent travel portal so they can easily access all flight data and functionality online to reduced operational cost, development and maintenance time.
Also this flight reservation system allows booking flights with other travel services such as hotels, tours, activities, dynamic packages, transfers and more to improve customer experience, increase online bookings and revenues.
Airline Reservation System provides online reservations and inventory management solutions and incorporate flight schedules, flight fares, fare tariffs, seat availability, passenger reservations and records of flight ticket bookings in travel website.
Flight Booking Engine Features
It can be integrated with major payment gateways & ensures you're paid instantly. Get booking on-the-go with a fully responsive and Mobile App Flight reservation system.